Release date 12 Oct 2022 in the studio
This collection is about feeling extra in every day life and still be comfortable, feminine,rawstyle and gorgeous with art on every item. Its unique.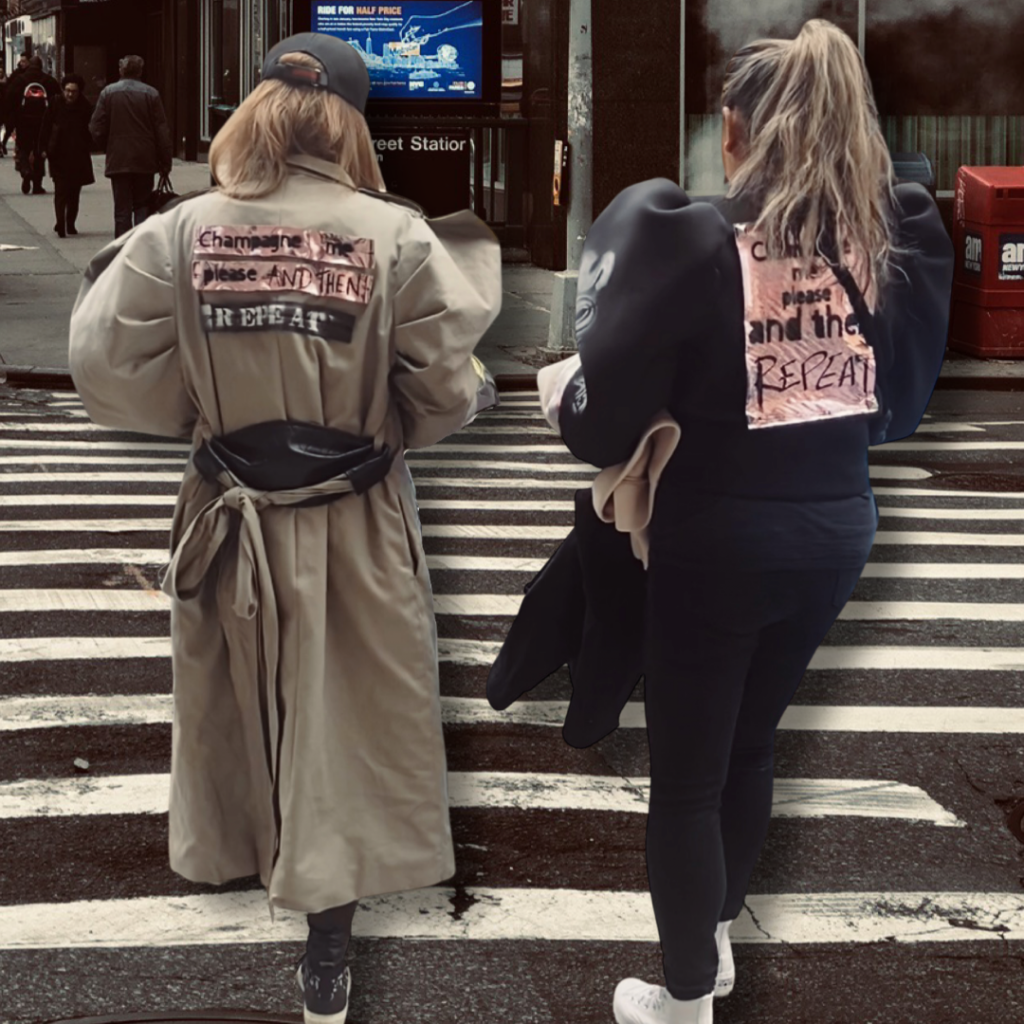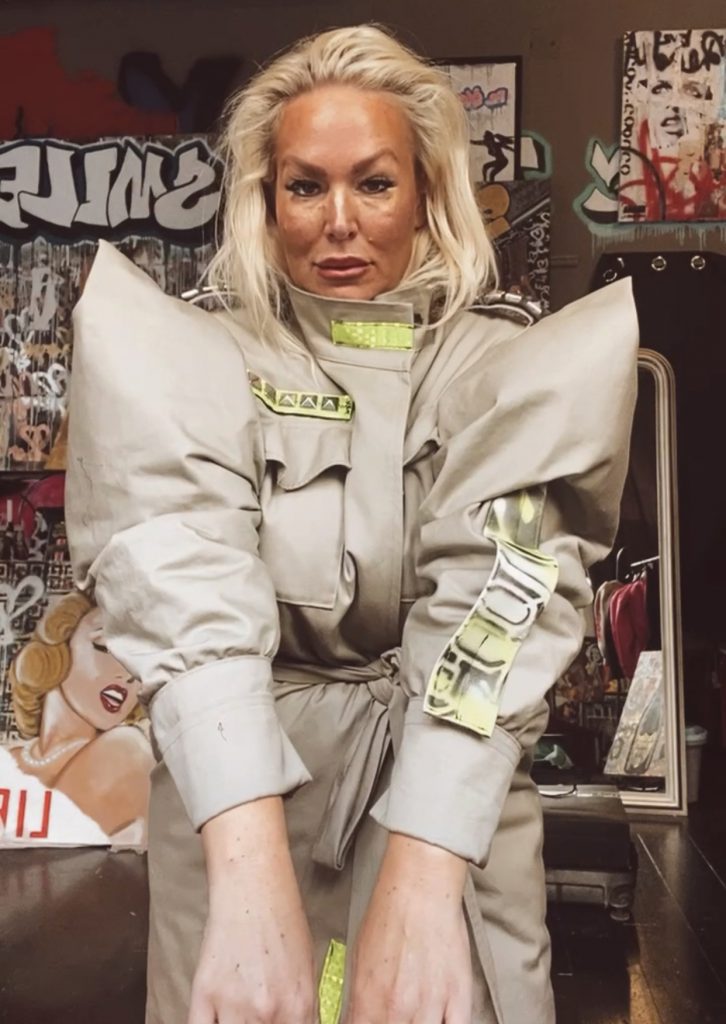 Order your coat now! It comes in two sizes 36 – 38 and 40 – 42. Try it out in the studio and make your own wishes on the coat styling, (color on the leather stripes, how many rivets, what text on the arm and so on..
The clothes is made in my studio.