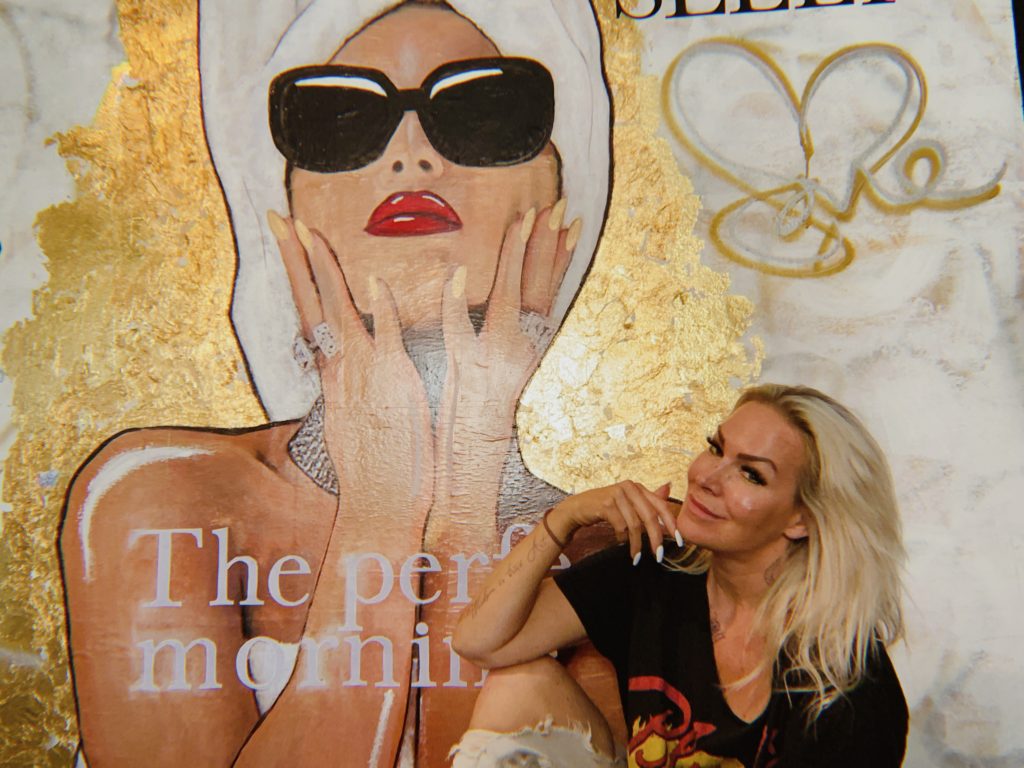 Welcome to my page! I am so happy you found my work!

My experiences:
*My own company since 2009 where i dedicated 10 years to develop myself and others in personal development, meditation groups and intuition practice for highly sensitive people. Wrote 2 books on the subject.

*2007 I started to make Spiritual jewelry, 2012 I did boho style leather bags.
I started to paint for real in 2016, and I'm self taught, and i can't stop painting and growing as a fine art street/popartist. I also do my style on furniture and clothes.
I use acrylic paint & spray, collage and other materias and some recycling.
My biggest inspiration in art is:

-ANDY WARHOL
-MIMMO ROTELLA
-Post modern art
-1900-2000 century
What can I say about me….
Born and raised in the suburb of Gothenburg (Bergsjön). Streetstyle is in my blood, I grow up with street art, and to make everything out of nothing. Creativity and big dreams was a survival technique growing up in 80s – 90s.
Moved to Stockholm city with my family 2021. Opening my studio gallery at Wallingatan 37 in Stockholm city January 2022.
I'm very intuitive, enthusiastic, sensitive, empathic, positive, a problem solver, serious, loyal (to those who deserve it), independent, humor, always laughing, and LOVE to help people and to be creative and have fun.
My motto:
BE YOUR OWN ICON!