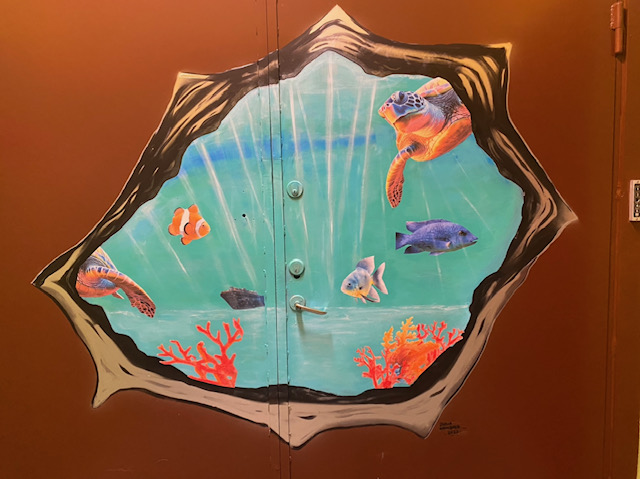 A custom made art wall and door for Wikander fastigheter and a fish & vegetable growing company at Hornsgatan in Stockholm
---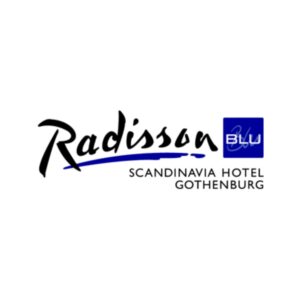 Art wall in collaboration with Jonas Hallbergs own suite room 422 in Caribbean style at
Radisson blu Scandinavia Gothenburg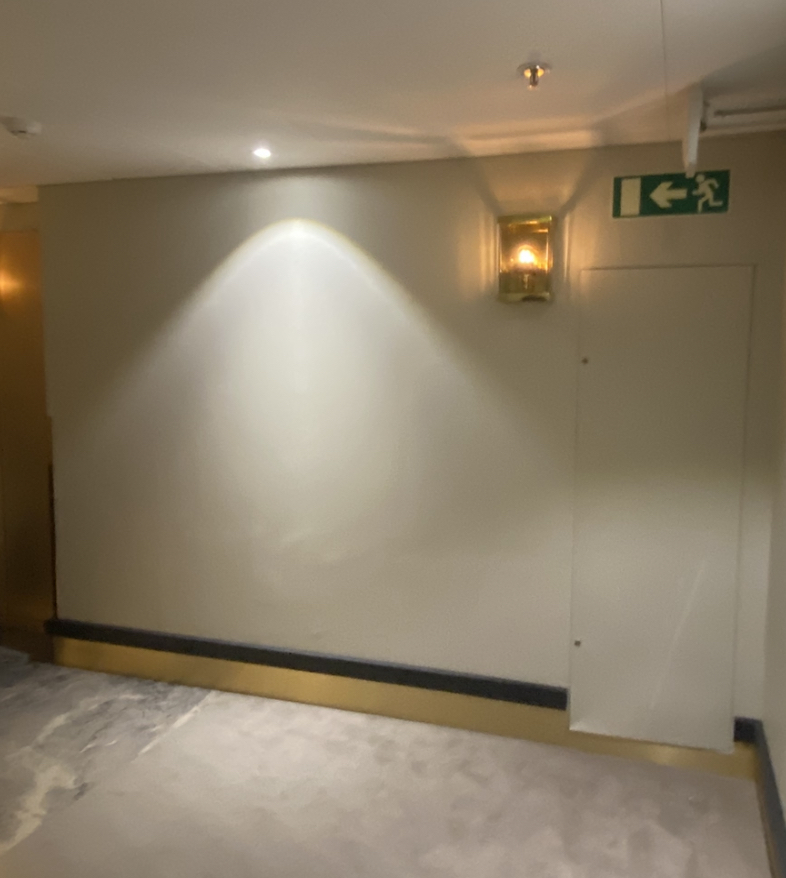 ---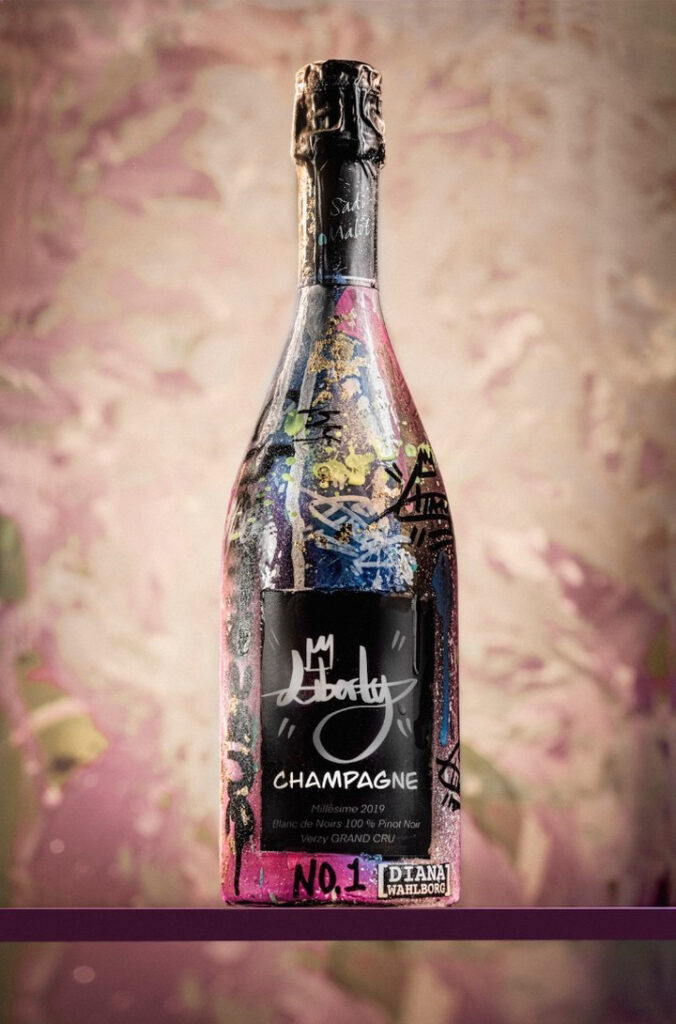 Liberty champagne only 100 bottles, designed labels and uniquely painted original art on every bottle. Signed and numbered. Available at Systembolaget order assortment (beställnings sortiment) in early June.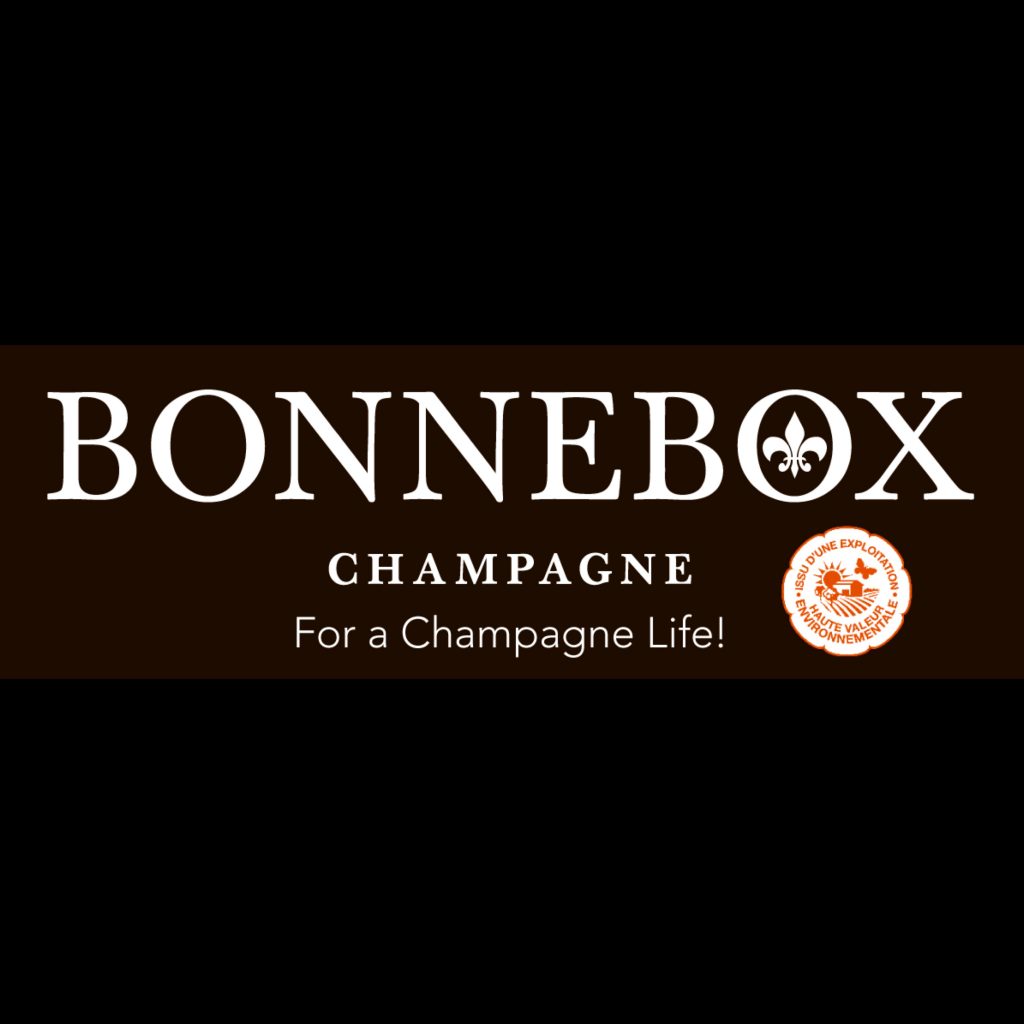 BONNEBOX webpage and a interview with Diana here
---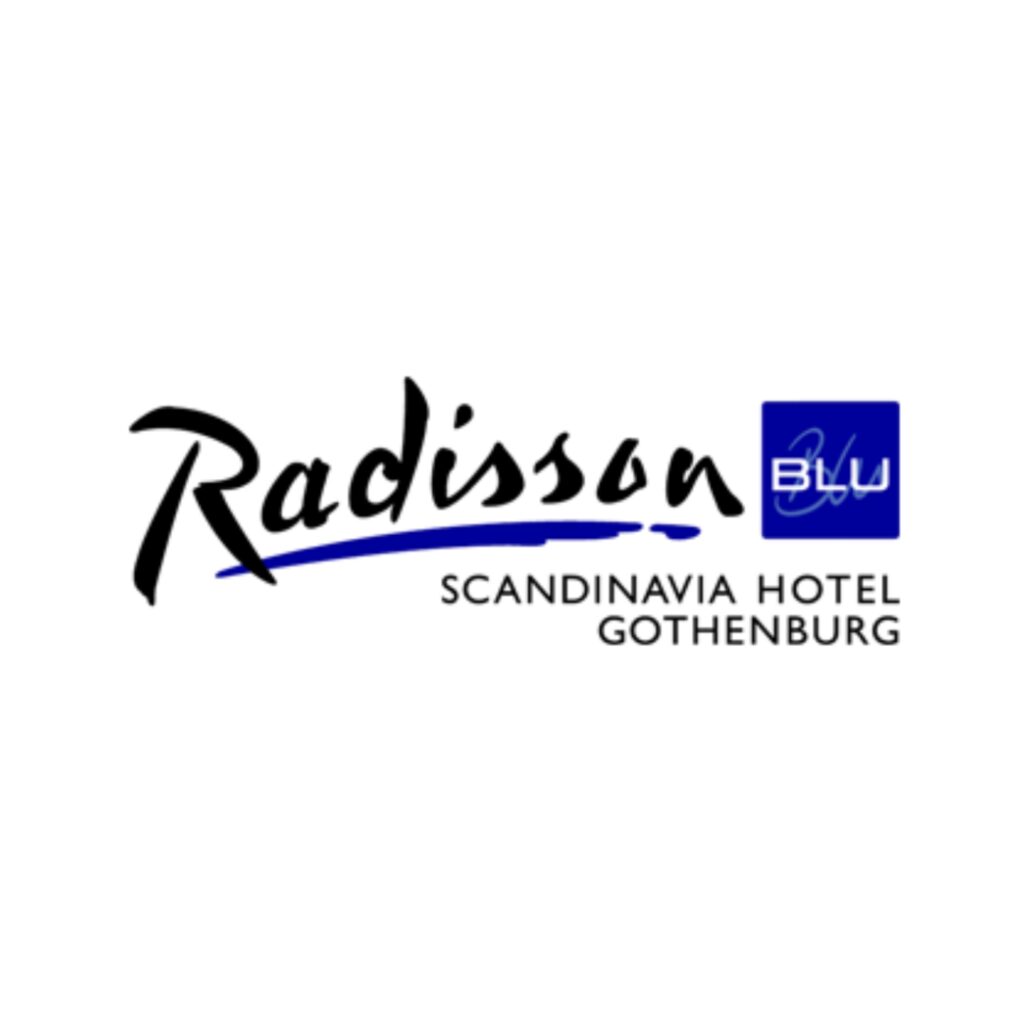 ---
---
In collaboration with Peter Englund PEEP
This leather jacket is his first styled/designed project from 1986, and now 40 years later it turned into an art installation/painting, we both did our thing with it. This art piece is signed and NO. 1.
---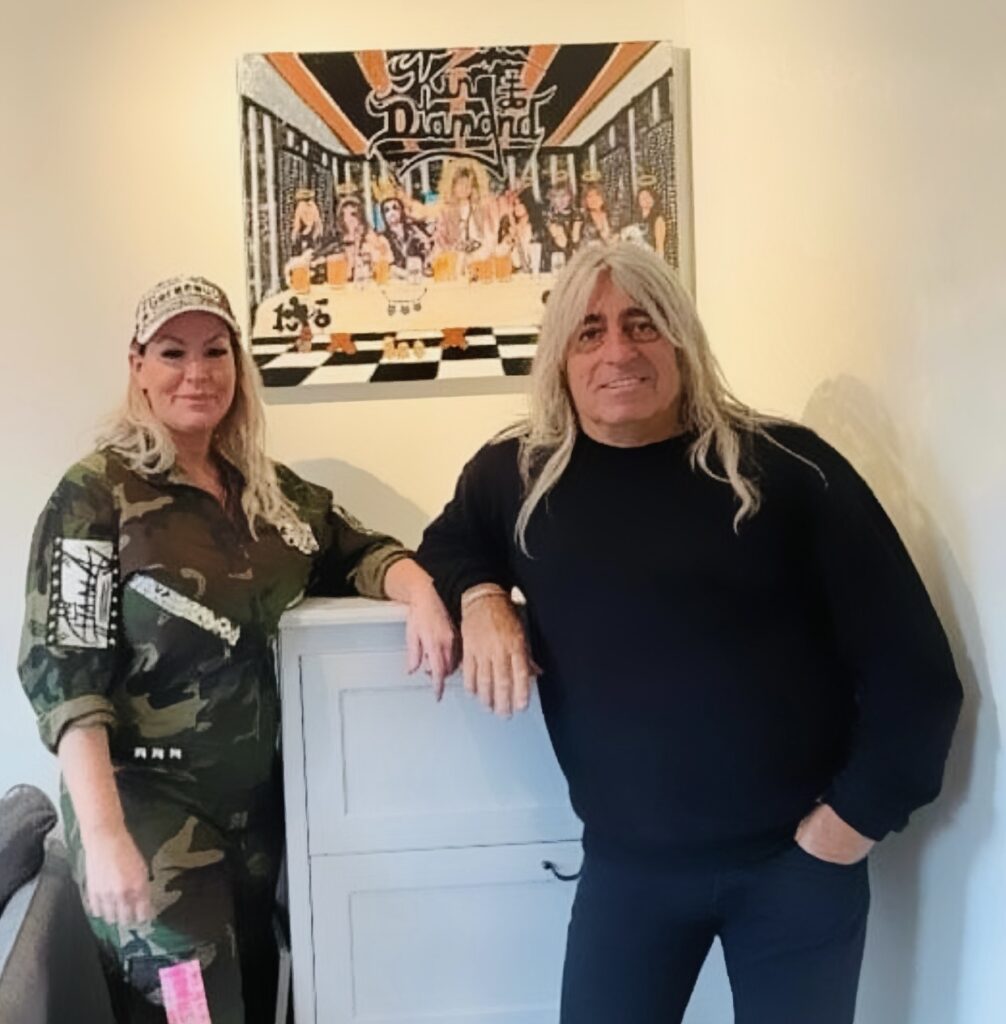 A "LAST SUPPER PAINTING" OF KING DIAMOND 1985 – 1989 WITH MIKKEY DEE

---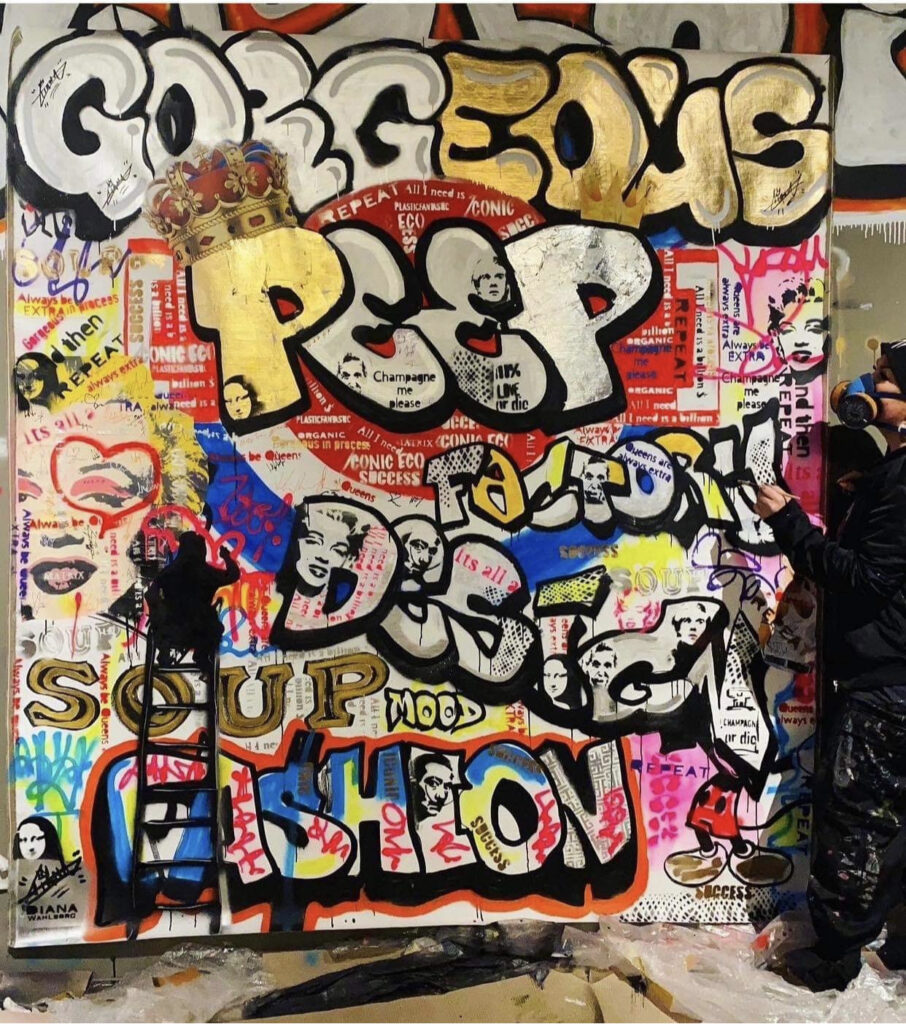 A backdrop to the one and only designer/stylist Peter Englund
---
My butterfly clothing collection is available in Rinkey Dinky store
at MOOD gallerian in Stockholm
---
---
---
Fire distinguishes makeovers in collaboration with www.seqrus.se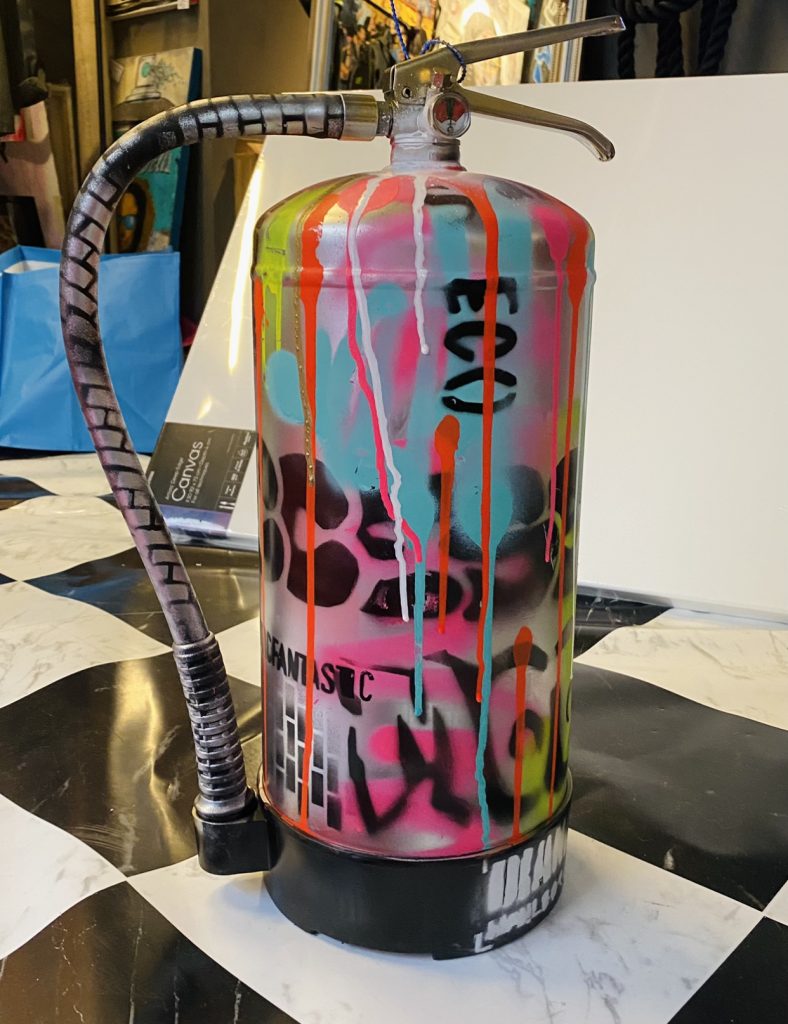 ---
---
Art on fashion clothes! Maxjenny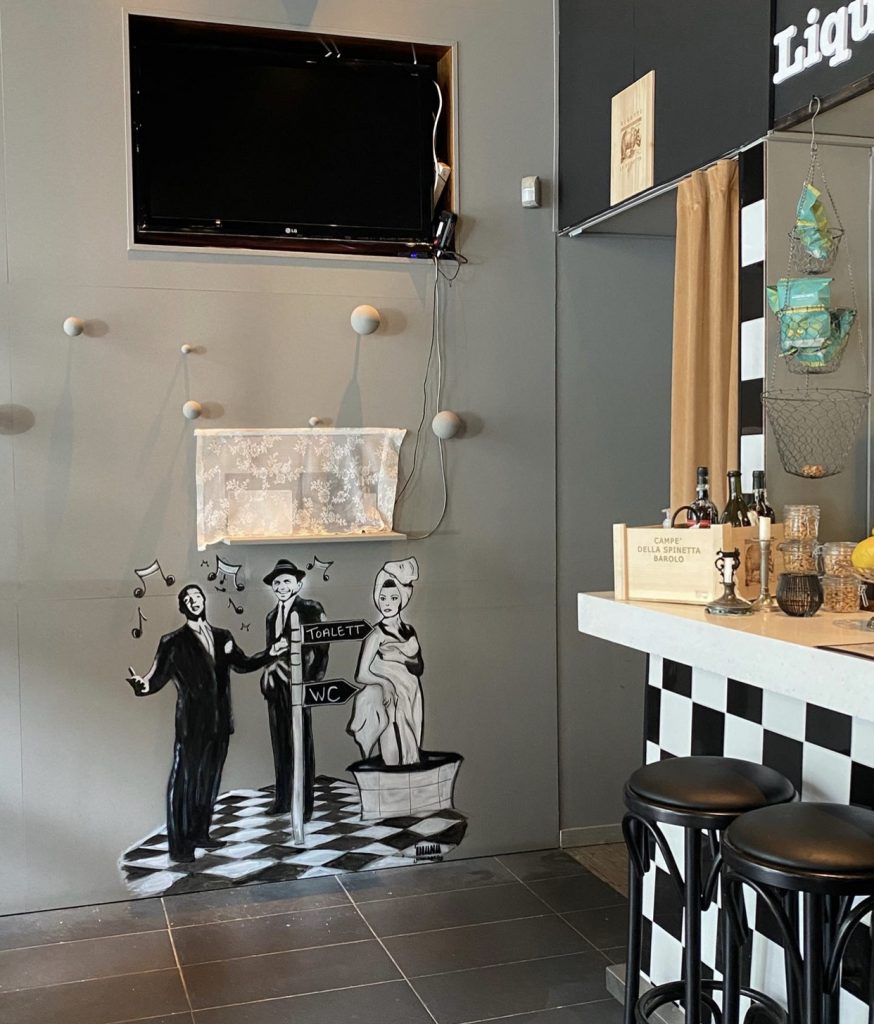 PILLAR MAKEOVER AT SINNERS & SAINTS GOTHENBURG
---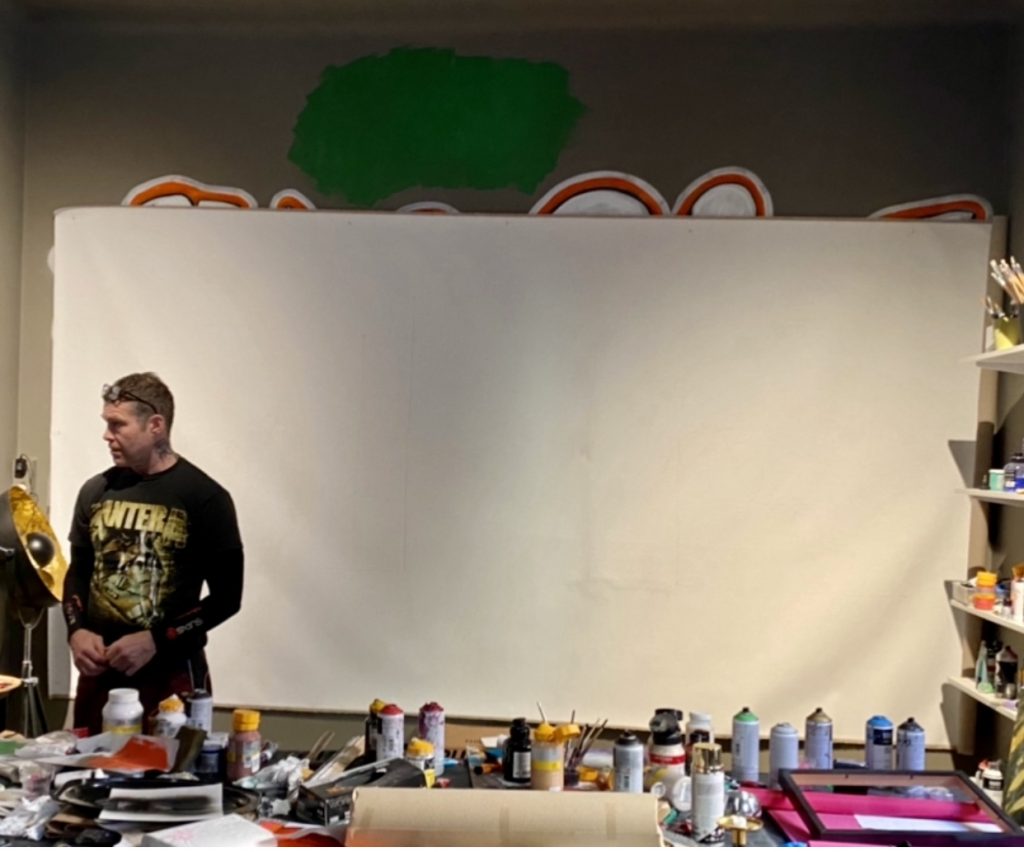 ---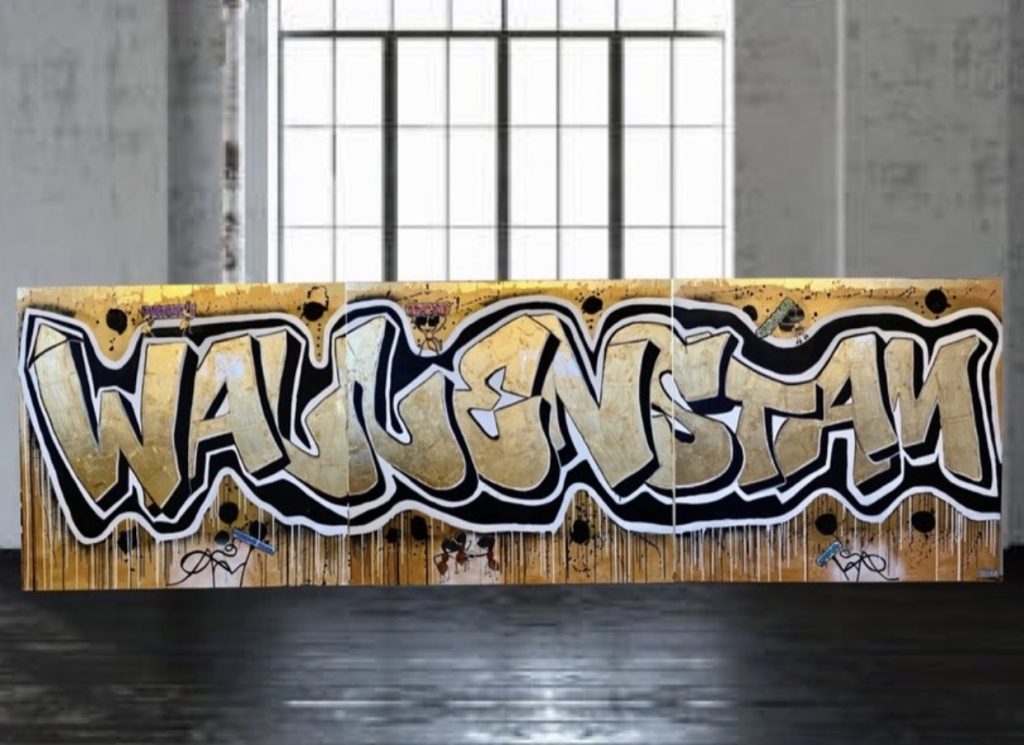 ---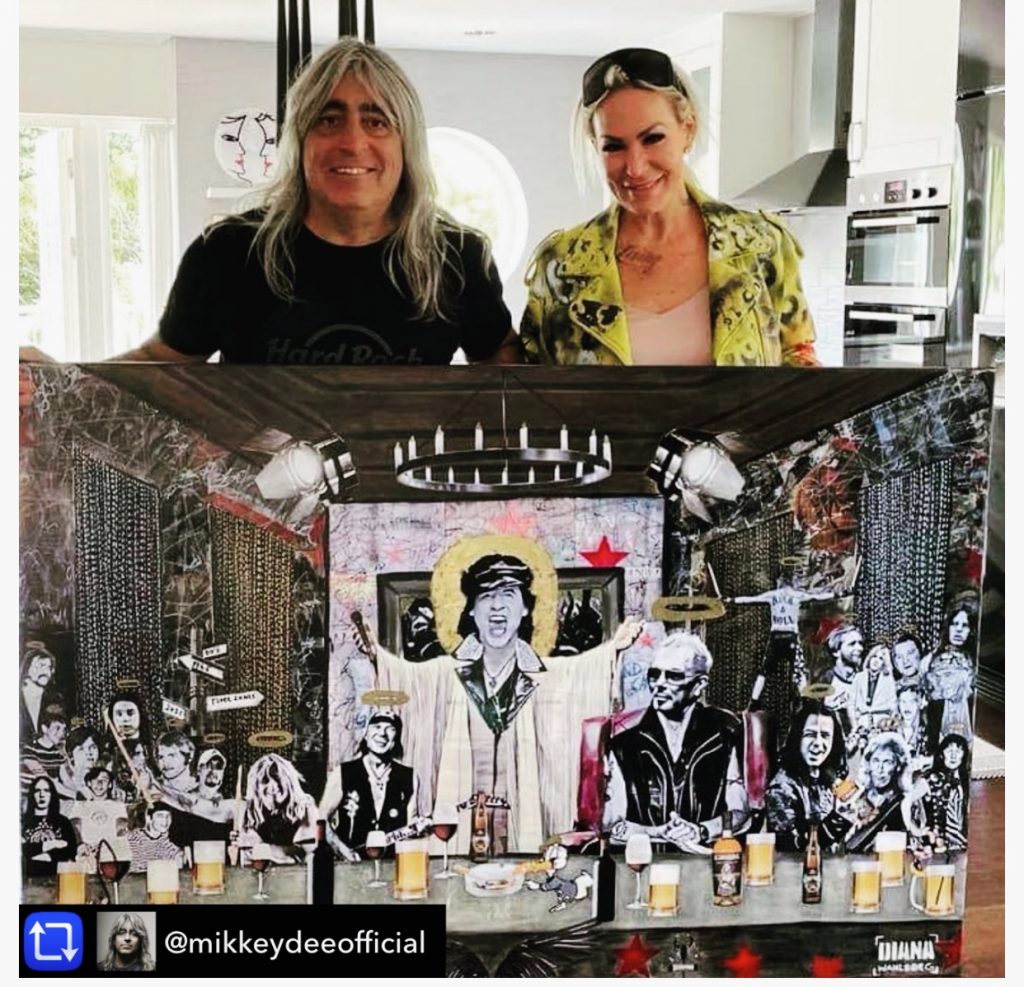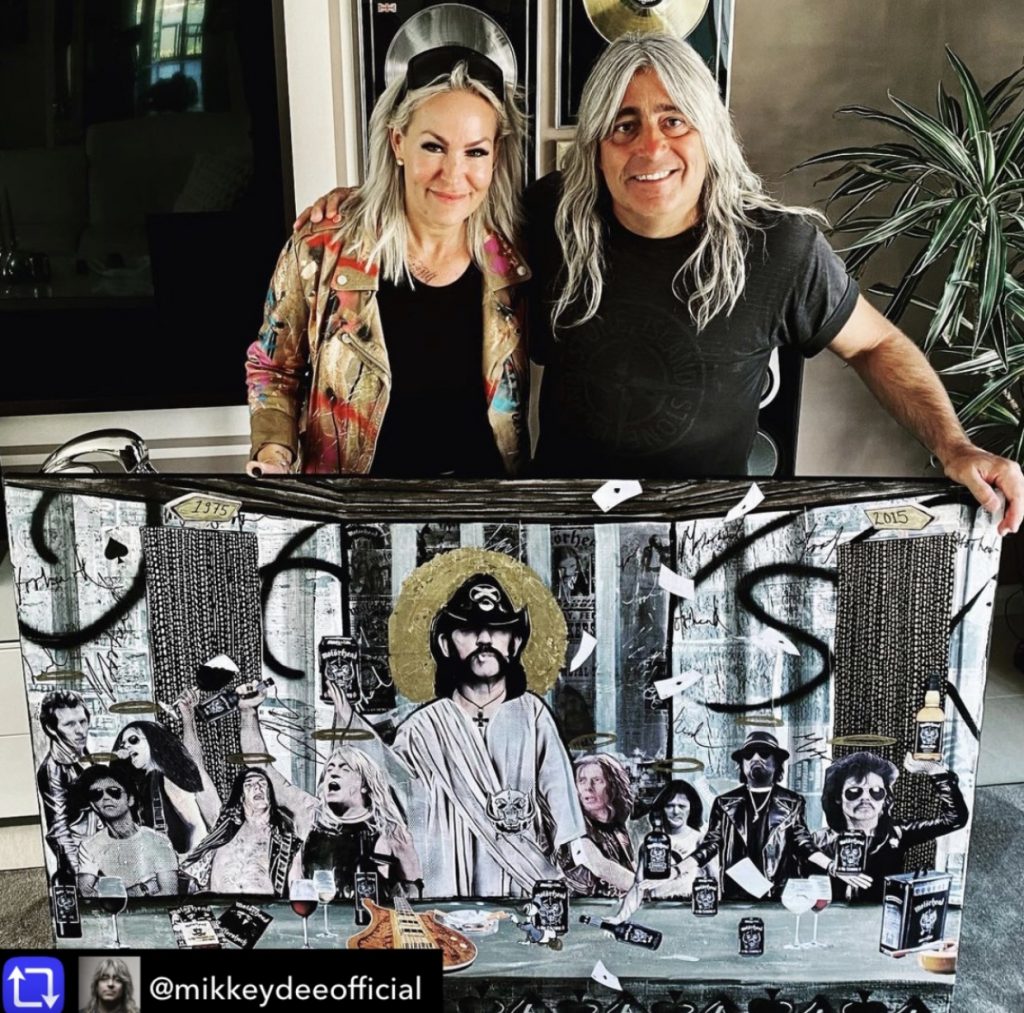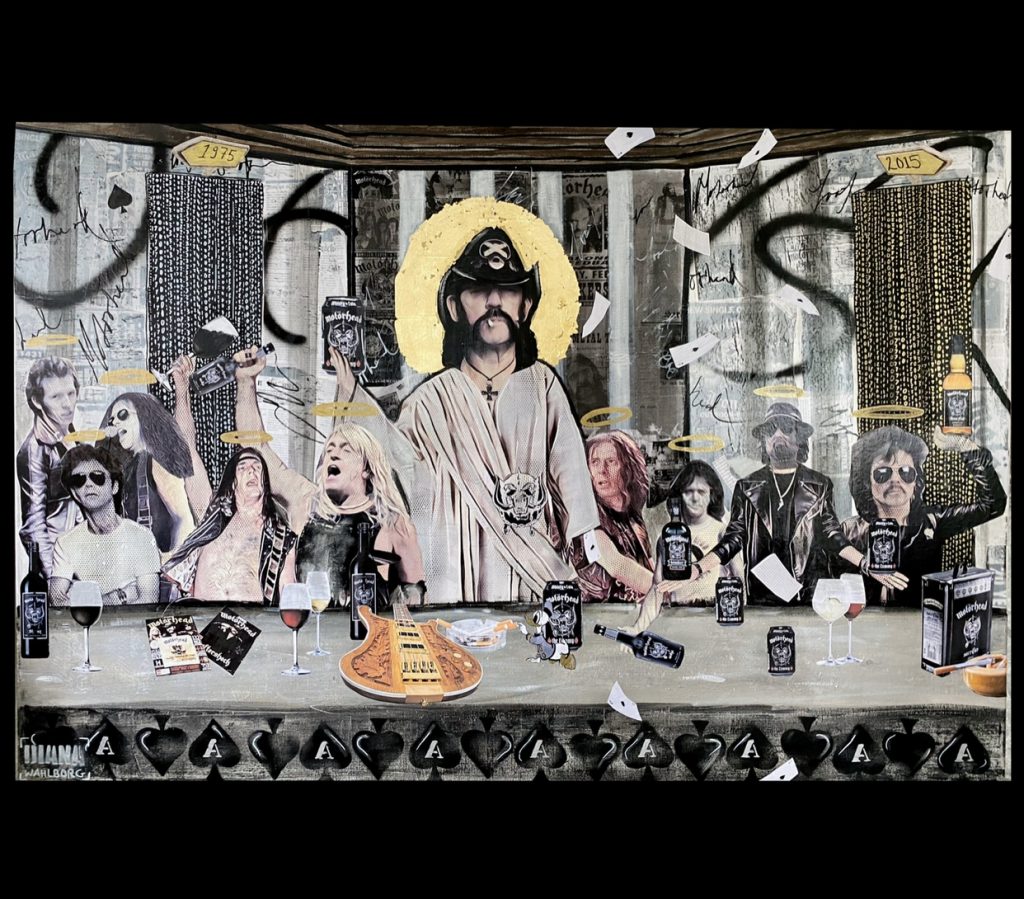 ---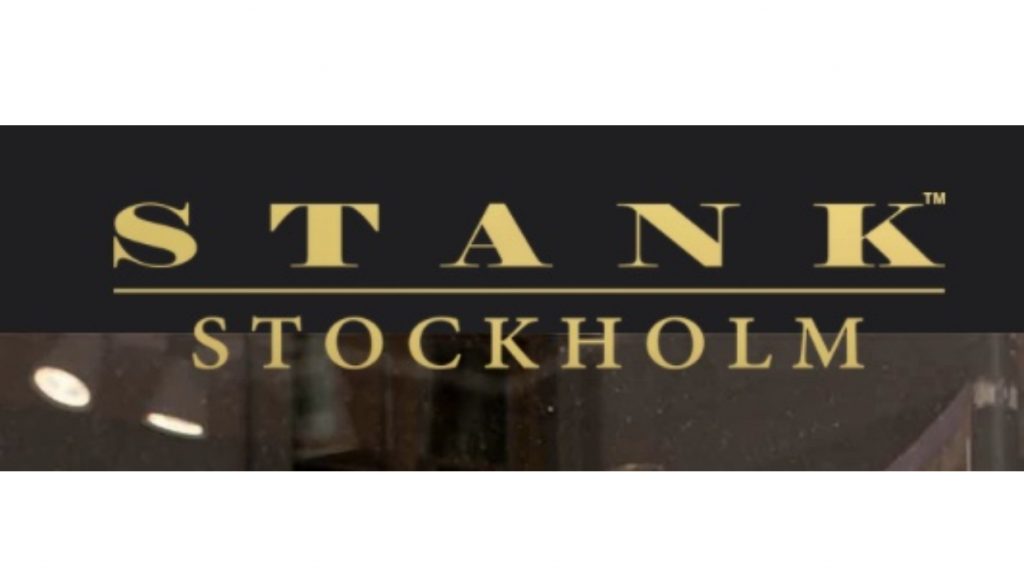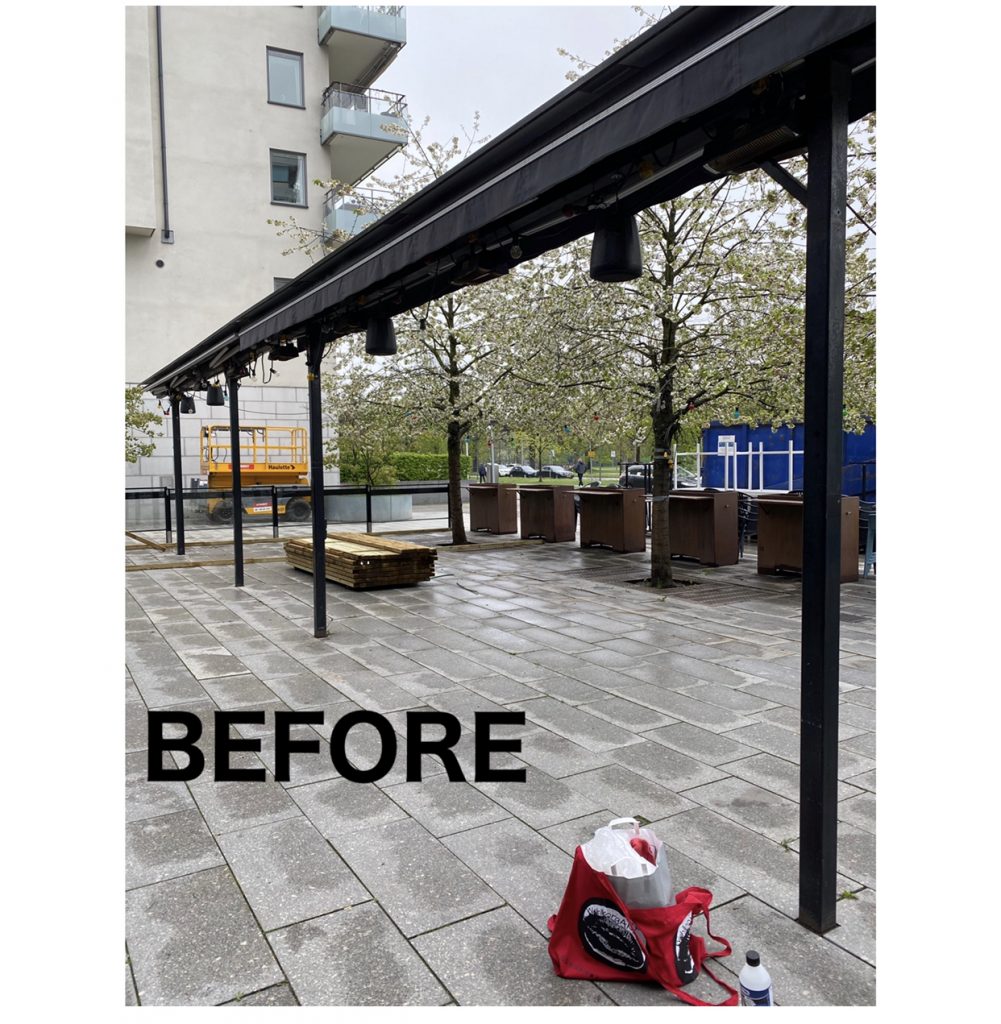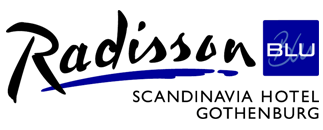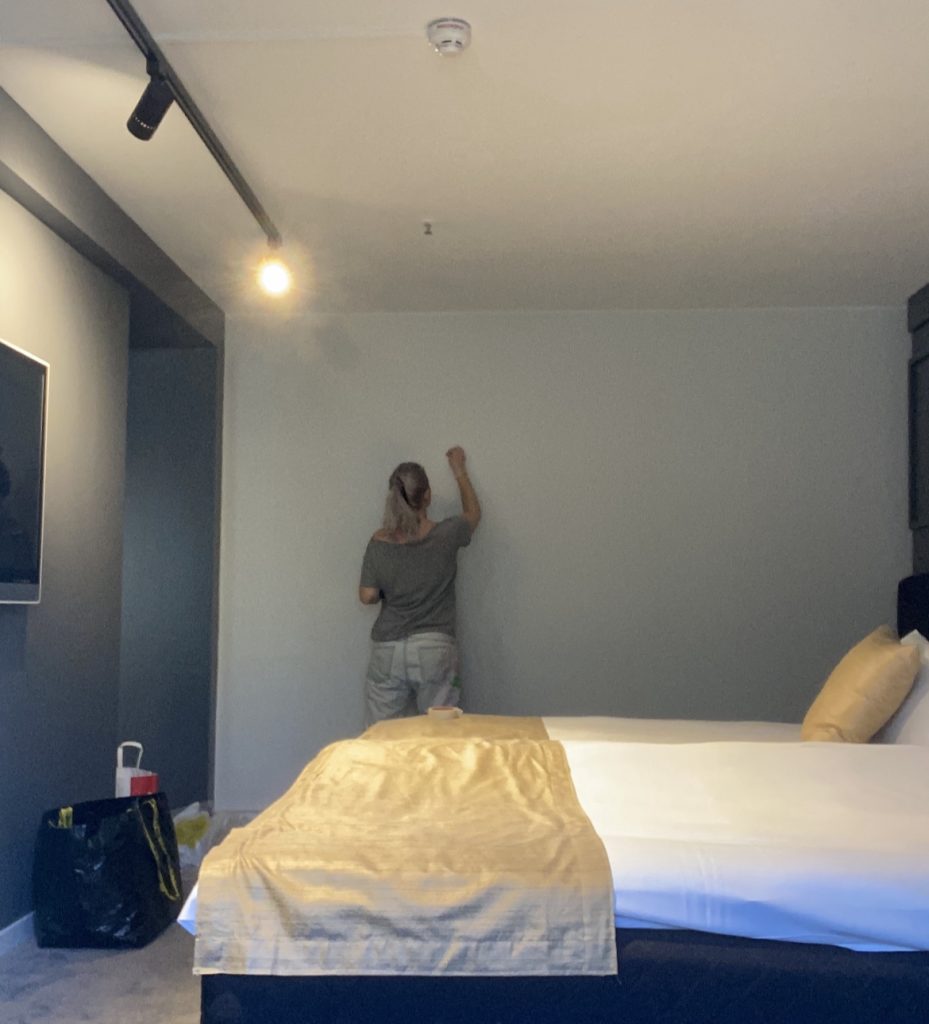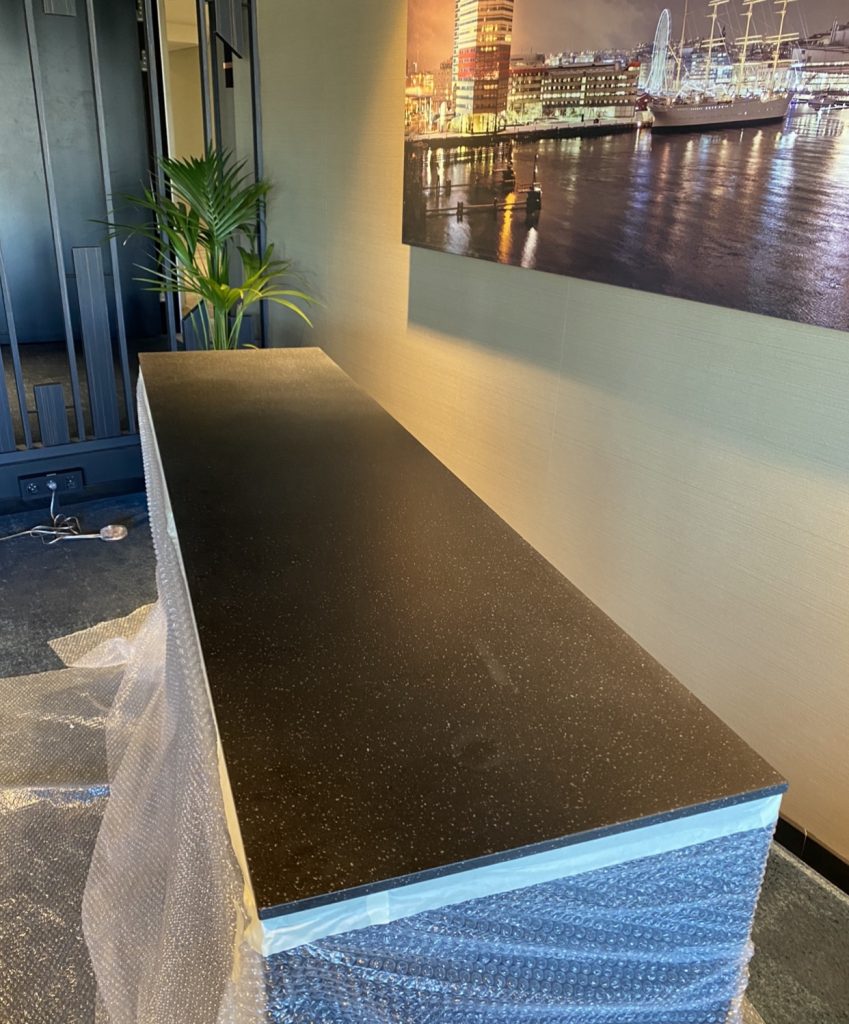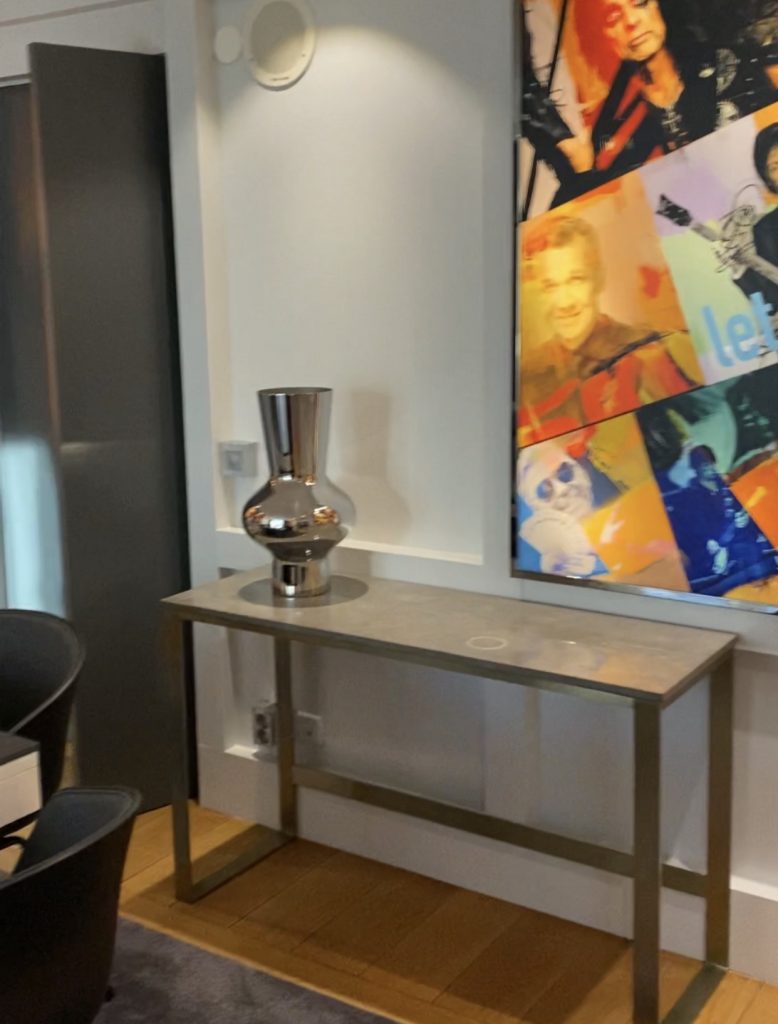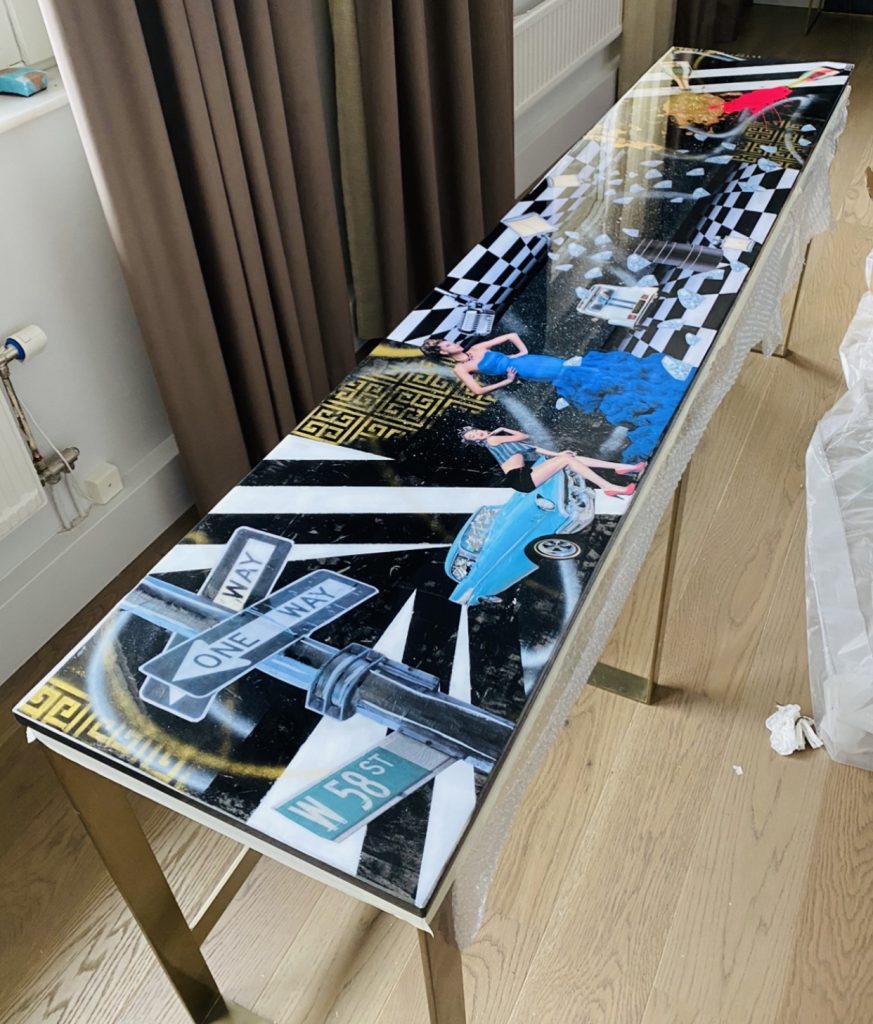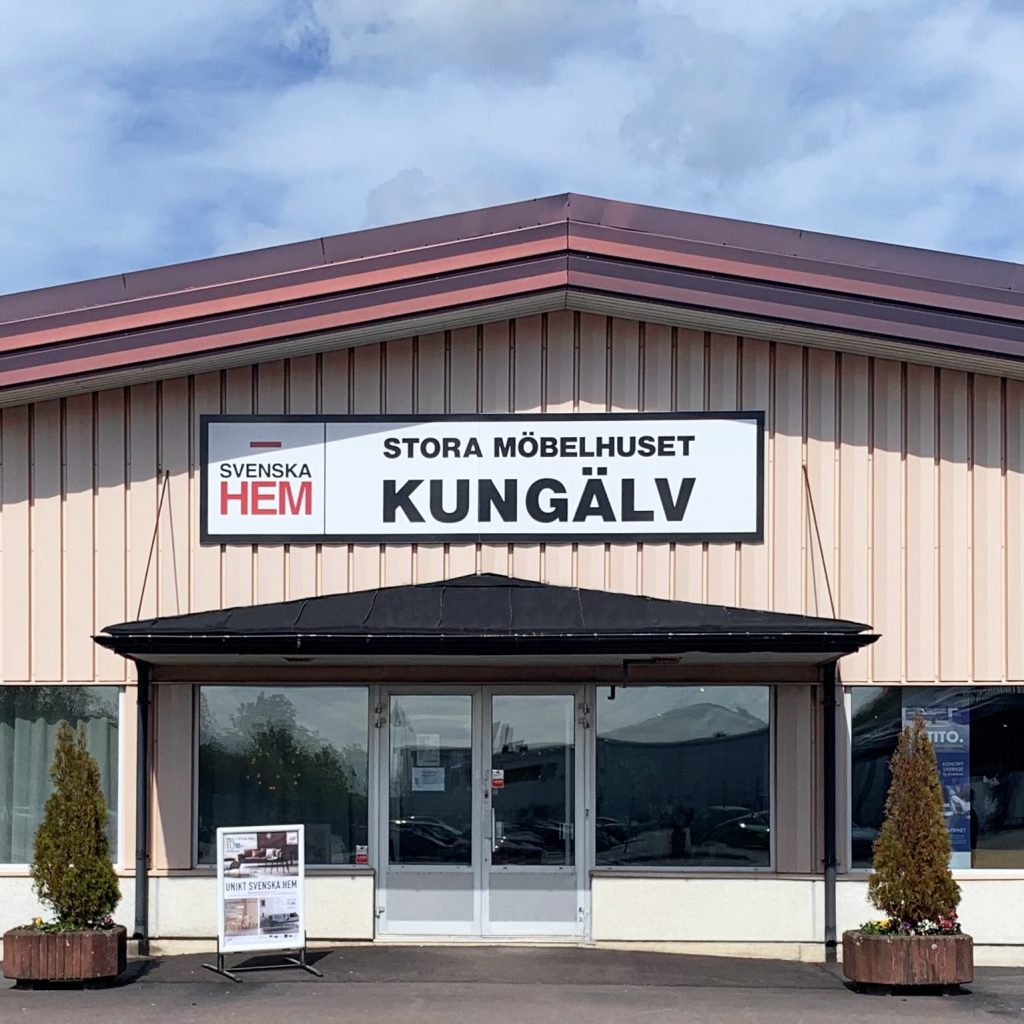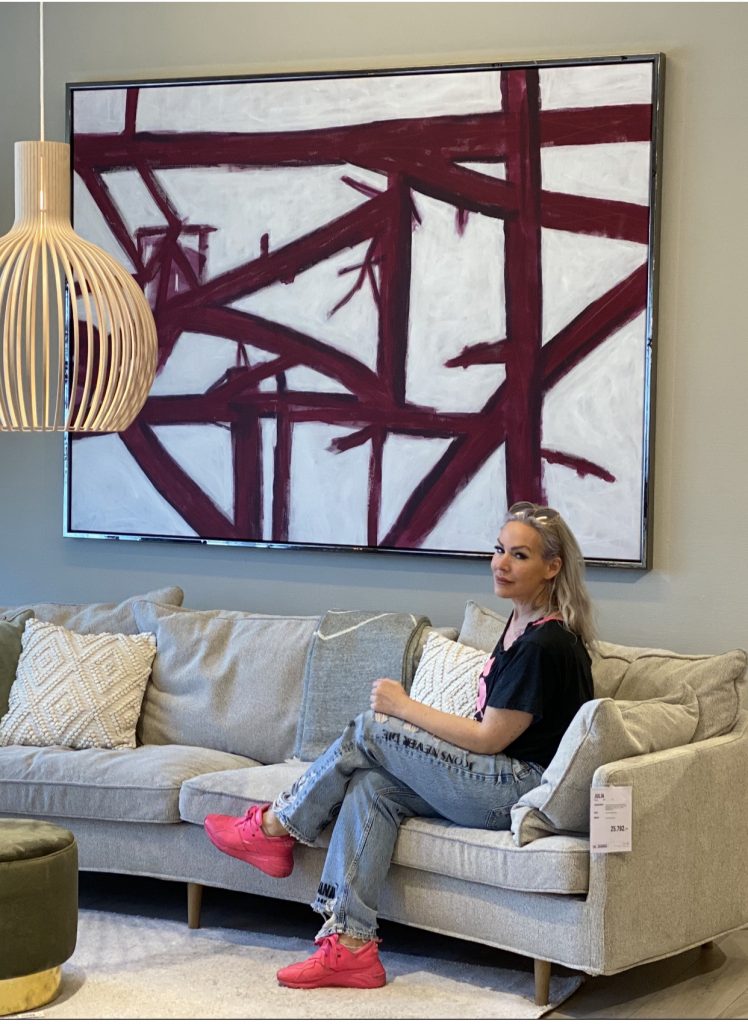 We are more agency office in Gothenburg